State-of-the-art Treatment to Relieve Your TMJ Disorder Symptoms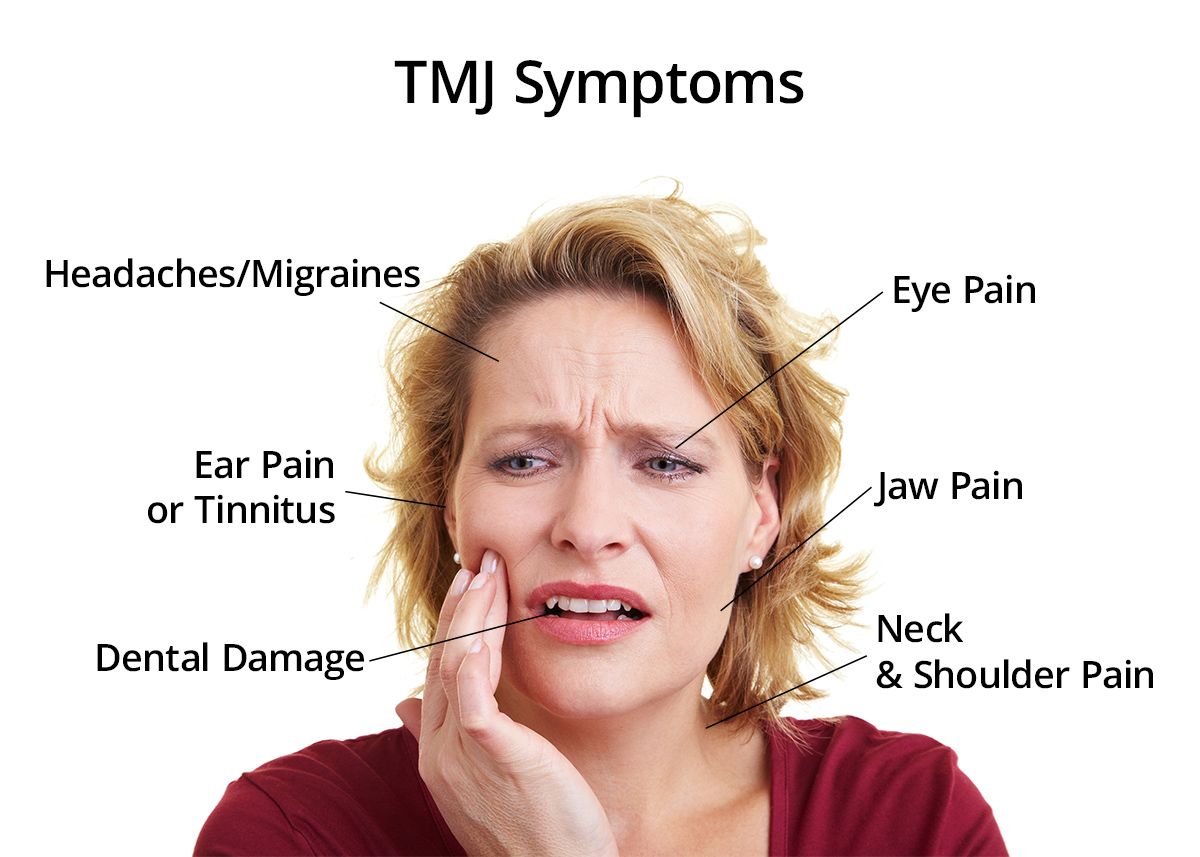 TMJ disorder, or TMD, involves damage to or inflammation in the jaw joints. Because these joints are so frequently used, inflammation can cause severe and widespread discomfort. Furthermore, TMD has a number of additional side effects.
At our Orlando, FL, practice, Dr. Alfredo Gapuz offers complete TMJ treatment to improve your symptoms. He uses neuromuscular dentistry techniques that will take your entire craniofacial structure into account. Thus, by addressing the underlying cause of your TMD, he can give you dramatic and lasting relief. Here, you can learn more about TMD symptoms.
What Causes TMJ Disorder Symptoms?
At its root, TMD is the result of imbalance or damage in the temporomandibular joints. Too much pressure on your jaw joints can cause the surrounding muscles to become swollen and inflamed. In some cases, you could develop a slipped disc in your joint.
When the cushioning tissue is no longer in place, you will experience painful friction every time you open or close your mouth. Dental misalignment, chronic teeth grinding, missing teeth, and poor posture are all causes of TMJ disorder and its symptoms. Less commonly, a blow to the face or whiplash can contribute to the condition.
Common Signs of TMJ Disorder
Joint damage and inflammation can result in numerous side effects:
Facial Pain
Facial pain is one of the most common symptoms. This discomfort can manifest itself differently for almost all patients. Your pain may be severe, or you may experience only minor inflammation.
Sometimes, discomfort may be localized. Other times, it can radiate across your lower face and even into your neck, shoulders, upper back, and behind your eyes. In almost all cases, pain will worsen when you are biting and chewing. The duration and extent of the discomfort can also lead to chronic headaches.
Popping and Clicking
Without the soft inner disc, you may feel a grating, friction-like sensation every time you open or close your mouth. You could also hear a popping or clicking noise.
Stiffness
Chronic inflammation decreases muscle flexibility. If you have TMJ disorder, your jaw may feel stiff when you are biting and chewing. In some cases, you may not be able to open or close your mouth fully.
Ear Problems
Your facial nerves run parallel your jaw joints and run near your ears. When these nerves are inflamed, you could experience chronic ear pain. You may even suffer from tinnitus, or ringing in your ears. Many health care professionals will confuse these symptoms with an inner ear infection. Therefore, if you are struggling with these problems, it is vital that you consult with a TMJ expert, as well.
Dental Damage
Dental damage can also accompany TMJ disorder since the condition is often the result of dental misalignment. When your bite is more forceful on one part of your mouth, you may notice erosion and tiny cracks in this area.
Advanced Care to Alleviate Your Discomfort
The symptoms of TMJ can dramatically affect your quality of life. In severe cases, they can be debilitating. They may compromise your ability to eat and limit the foods that you can enjoy. Dr. Gapuz wants to treat the root cause of your condition as soon as possible. Not only will his care ease your symptoms. It can also prevent worse damage to your temporomandibular joints.
Using neuromuscular dentistry techniques, Dr. Gapuz will begin by determining your correct jaw alignment. With electrotherapy, he can relax your overly tense jaw muscles. This will enable them to assume their proper resting position.
Then, Dr. Gapuz can choose the right treatment to improve your dental alignment and long-term jaw function. In this way, he can relieve your symptoms much more effectively than he could if he addressed your dental alignment in isolation.
Schedule a Consultation with Dr. Gapuz Today
You deserve to live your life free from jaw pain. Contact our office today to learn more about our innovative techniques and how they can benefit you.
Related to This