Dental Problems that Can Be Addressed with Full Mouth Reconstruction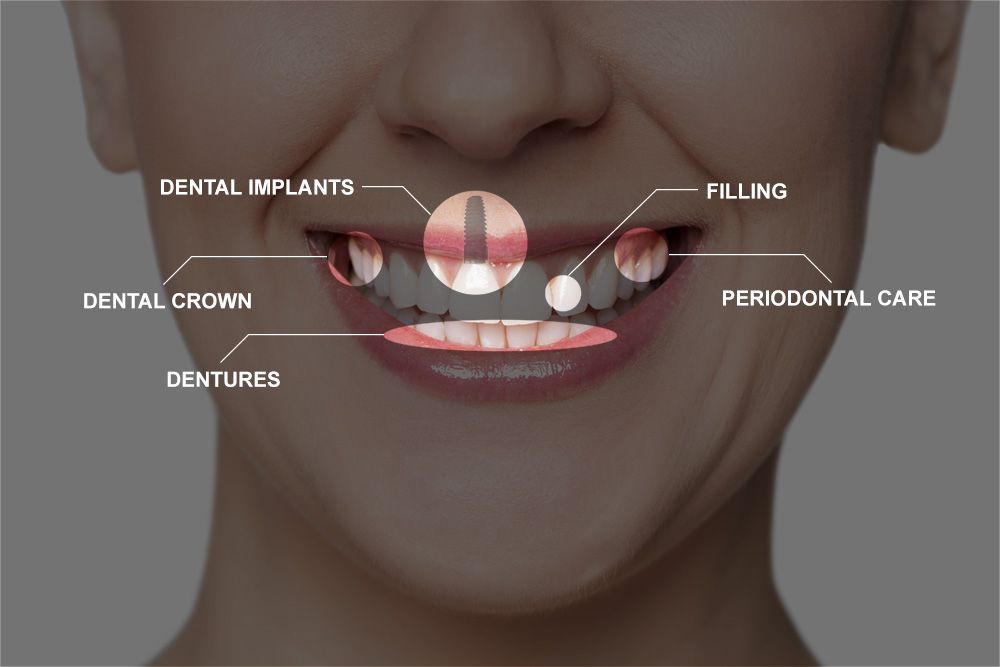 Full mouth reconstruction is a comprehensive treatment that includes two or more restorative procedures. Because every individual has unique dental needs, no two treatment plans will be the same. If you are considering restorative treatments and you have multiple dental issues going on, you may have heard of this comprehensive procedure.
Here, we discuss common dental problems that can be addressed with full mouth reconstruction at our Orlando, FL practice.
Decayed or Damaged Teeth
If you have experienced a dental injury and have a fractured or broken tooth as a result, restorative procedures can address the problem. Additionally, if you have mild to moderate tooth decay, Dr. Gapuz can correct these issues with restorations such as fillings, crowns, inlays, or onlays.
Missing Teeth
Patients who are missing teeth can restore their smile with restorative dentistry treatments. For patients who prefer a more traditional option, we can replace one to three teeth in a row with a custom dental bridge. However, for optimal results and long-term success, Dr. Gapuz can place dental implants to replace missing teeth.
Infected Teeth
If the pulp of a tooth becomes irritated or infected, root canal therapy is required to repair the problem. While some patients do not experience pain, many develop severe discomfort if an abscess forms.
If you have a severe toothache, or you notice a pimple on the gum line, you may need root canal therapy. This restorative treatment involves removing the infected tissues inside the tooth, and filling the root canals to prevent further problems.
Teeth Grinding
Bruxism, or teeth grinding, is a common issue that can lead to tooth erosion, a sore jaw, and other serious dental problems. Often, a misaligned bite is the culprit.
By restoring your bite's balance through various procedures, we can eliminate pressure points and reduce the amount of force you exert on your teeth, jaws, and surrounding structures.
For some patients, this may require the replacement of missing teeth. For others, crowns and other restorations may be necessary. In most cases, oral appliance therapy can be helpful in cushioning your teeth and protecting your smile.
TMJ Disorder
Temporomandibular joint (TMJ) disorder can be caused by several different issues, including a misaligned bite or bruxism. Patients who are experiencing discomfort and pain in the jaws, face, neck, shoulders, and head may benefit from wearing a custom night guard. These oral appliances can place the jaw in a more favorable position to alleviate the stress and tension associated with TMJ disorder.
Gum Disease
The gums are the foundation of your smile. Therefore, if you have periodontal disease, the oral bacteria present can compromise your overall oral health.
In its early stages, gum disease is not painful. However, as it progresses, it can cause discomfort as well as mobility and tooth loss.
Because gum health is an essential aspect of oral health, periodontal treatments are considered restorative in nature. Generally, if you suffer from gum disease, periodontal therapy will be performed first before placing any restorations. This will help build a healthy foundation for a beautiful smile that will last for years to come.
Learn More about Full Mouth Restoration
If you have damaged teeth, missing teeth, gum disease, or any of the conditions mentioned here, you may benefit from full mouth reconstruction. To find out if you are a candidate, schedule a consultation with Dr. Gapuz. Contact us online or call our office at (407) 251-5100.
Related to This