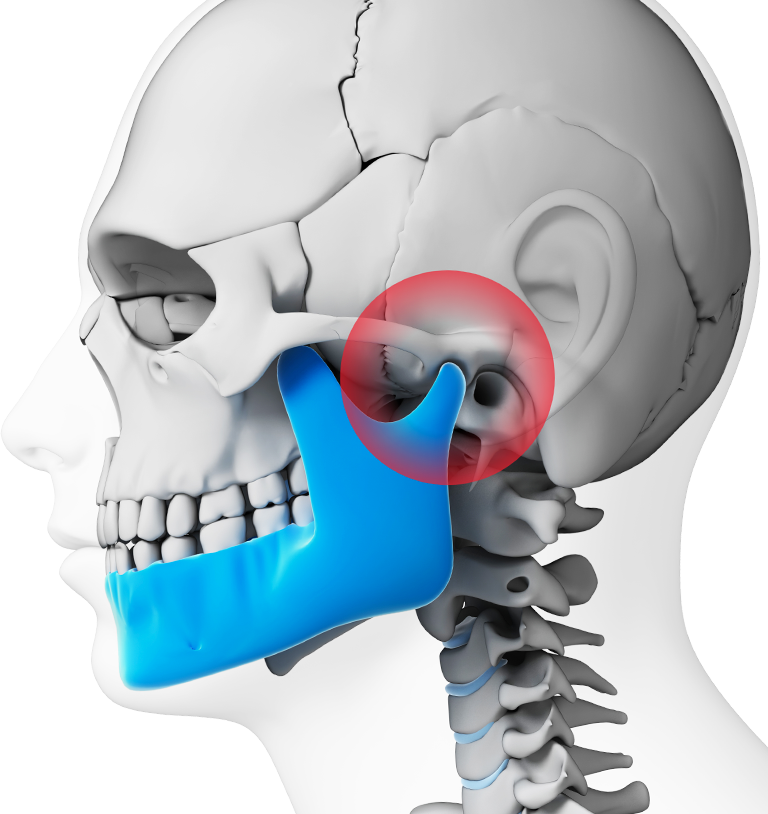 TMJ Treatment
Temporomandibular joint (TMJ) disorder can cause painful side effects and increase your risk for serious health conditions.
Dr. Alfredo Gapuz has specialized training in advanced solutions for TMJ disorder (TMD) and is dedicated to restoring your quality of life.
Why should I seek treatment for TMJ disorder?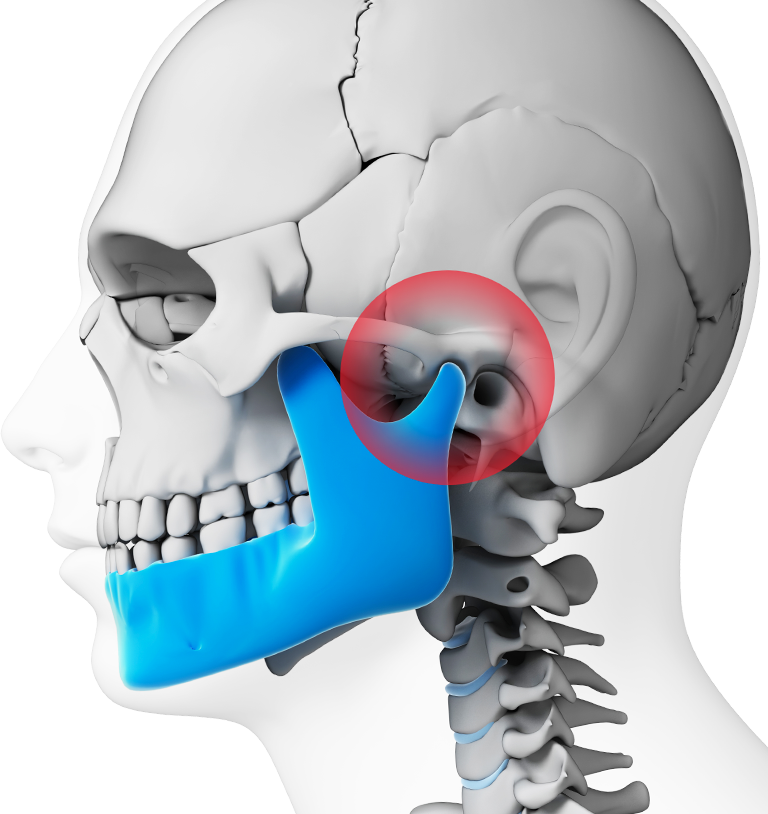 Treating TMD Can
Improve Your Daily Life
Find Relief from Painful Symptoms
TMJ disorder can cause a wide range of uncomfortable symptoms, including headaches, jaw pain, and clicking when you open or close your mouth. Dr. Gapuz can find a solution at his Orlando, FL, office to restore comfort to your smile.
Prevent Harm to Your Oral Health
When your jaw is out of alignment, a variety of issues can arise, from worn teeth to serious joint damage. Realigning your jaw can prevent long-term damage and help you avoid repeated and expensive procedures in the future.
Enhance Your Quality of Life
TMJ treatment can have a dramatic effect on the quality of your day-to-day life. Eliminating persistent and debilitating symptoms can improve your mood and general wellbeing.
Women Are Much More Likely
to Develop TMJ Disorder
TMJ Disorder Is
Easily Misdiagnosed
Because the symptoms of TMD are so variable, they can sometimes be misdiagnosed as entirely different problems. It takes a specially-trained dentist to evaluate the symptoms of TMD and determine the most effective treatment. Some symptoms that can indicate a problem with the temporomandibular joint include:
Difficulty opening and closing the jaw
Clicking or popping sounds in the jaw joint
Aching sensation around the face
Because these symptoms are sometimes associated with more serious oral health problems, it is important to find a dental specialist who is familiar with all the symptoms, causes, and treatment options for TMD.
We Typically Recommend Treatment
to Patients Who:
Do Not Respond to Home Remedies
There are a wide variety of self-care techniques which can reduce or eliminate the symptoms of TMJ disorder. However, if your symptoms do not resolve on their own, you should contact our Orlando office to schedule a consultation with Dr. Gapuz.
Cannot Fully Open Their Jaw
If you have ever experienced "lockjaw," you should seek treatment right away. In addition, difficulty chewing or speaking properly is likely a sign that you require treatment from a professional.
Are in Good Health
For more severe cases of TMJ disorder, Dr. Gapuz may recommend surgery. To qualify for a surgical procedure, you must be in good health so you can safely heal from the treatment.
Learn More about TMJ Disorder
and How We Treat It
Dr. Gapuz provides state-of-the-art solutions for temporomandibular joint disorder (TMD) in Orlando, FL. He completed specialized training at The Las Vegas Institute (LVI) in this field, and is dedicated to providing customized TMJ treatment to restore your quality of life if you suffer from TMD. This includes full mouth reconstruction and neuromuscular dentistry, both of which can dramatically reduce and even eliminate the symptoms of TMD.
What Causes TMJ Disorder?
The temporomandibular joint (TMJ) is located where the lower jaw meets the temporal bone, just at the temple. TMD occurs when the joint shifts out of proper alignment. Various nerves pass through the face and jaw area and TMD can create pressure or irritation in these nerves, creating a variety of symptoms, some of which can seem to have no relation to the jaw at all.
The source of TMJ pain can be highly complex, but it usually arises from a combination of causes overlapping one another. Some of the causative factors can include such things as malocclusion (uneven bite), injury to the joint resulting from trauma, grinding of the teeth, hyperextension of the jaw, genetic deformities in the joint area, and arthritis.
These can be further compounded by contributing psychological factors, such as patient stress. Dr. Gapuz will consider all possible factors, and once he has collected the necessary information, he will formulate a comprehensive treatment plan to fit the patient's specific needs.
Use of these advanced techniques allows Dr. Gapuz to provide the best available diagnostics and treatments for TMD.
Receiving a Diagnosis
Determining the exact cause or causes of TMJ pain can be challenging, but it is the key to successful treatment. To arrive at a precise diagnosis, Dr. Gapuz, who is a graduate of the highly regarded Las Vegas Institute for Advanced Dental Studies, will conduct a thorough head and neck examination. He then takes into consideration his findings, along with the subjective symptoms that the patient describes. Using his specialized knowledge in neuromuscular dentistry, he can then determine the reasons for the patient's TMJ pain.
Treatment for TMD
A shift in the alignment of the TMJ can occur due to a variety of issues with tooth alignment, stress, body tension, and bone structure. Successful treatment of TMD takes all these factors into account and often combines several approaches for the best possible outcome. With his advanced training at LVI Global, Dr. Gapuz is especially suited to correctly diagnose TMD and provide the most effective, state-of-the-art treatments.
Because TMJ-related symptoms can vary so greatly, they are often misdiagnosed. Only a specially trained dentist can adequately evaluate the many signs and symptoms associated with TMJ disorders.
Full Mouth Reconstruction
Also known as full mouth rehabilitation or restoration, full mouth reconstruction restores all the teeth in both the upper and lower jaws through a combination of several procedures, including dental implants, bridges, and crowns. This option may be necessary if your teeth have been severely damaged or lost due to decay, severe wear, or injury.
Orthotics
Teeth grinding is a common symptom of TMD. Patients with this problem often receive a custom-made mouthguard to wear at night. This mouthguard helps reduce damage caused by nighttime grinding. Teeth grinding is a symptom of TMD, but can also occur as a result of TMD.
Techniques to Reduce Stress
The stress of everyday life can create numerous symptoms throughout the body, including teeth grinding and tension in the facial muscles that pulls the TMJ out of proper alignment. Dr. Gapuz can teach patients a variety of easy habits to reduce such stresses in small, but cumulative ways.
Surgery
TMJ surgery is never the treatment of choice for TMD. However, when conservative treatment options do not achieve the intended result, surgery may be necessary. It is especially indicated when pathological conditions exist inside the joint that can only be corrected with direct access. These include such anomalies as bony projections, scar tissue, or displacement or damage to the soft pad (meniscus or articular disk) that supports the TMJ. When properly diagnosed and performed by a skilled surgeon, TMJ surgery can eliminate pain and restore proper function to the jaw. Oral and maxillofacial surgeons routinely perform three basic types of TMJ surgery:
Arthrocentesis surgery is the most conservative type of TMJ surgery and the one that involves the least recovery time—usually two or three days. It is typically performed in the surgeon's office using local anesthetic and intravenous (IV) sedation. During this procedure, the surgeon uses a needle injection to irrigate the joint space and inject corticosteroids and other medications.
Arthroscopy can also be performed in the surgeon's office with local anesthetic and IV sedation, and it generally requires about a week of recovery time. During this procedure, the surgeon makes a tiny incision over the joint and inserts an arthroscope. This allows the surgeon to see inside the joint and take any necessary corrective action, such as removing inflamed tissue remnants and repositioning the soft tissue meniscus that supports the joint.
Arthroplasty is the third and most invasive form of TMJ surgery. It is usually performed in a hospital operating room using general anesthesia, and recovery can take two weeks or more. This requires a larger incision to allow the surgeon direct access to the joint. He can then remove inflamed tissues and bony projections that may be interfering with the proper function of the joint. He can also reposition and repair damage that may have occurred to the meniscus.
Neuromuscular Dentistry
A relatively new approach to TMD treatment is neuromuscular dentistry (NMD). While traditional dentistry focuses on the teeth, neuromuscular dentistry considers the bones of the jaw and skull, the muscle groups attached to these bones, and the nerves that are located in the face and jaw areas. All of these factors can contribute to or be affected by a misalignment in the TMJ.
TMJ surgery is never the treatment of choice for TMD. However, when conservative treatment options do not achieve the intended result, surgery may be necessary.
A major part of NMD involves determining the proper resting state of your jaw joint. Muscles can become overworked and pull the jaw out of proper alignment due to environmental stress or because the jaw has shifted to accommodate a misalignment of the teeth. Using a TENS (transcutaneous electrical nerve stimulation) device – which provides electrical stimulation to the muscles and is often used as a pain treatment – the dentist brings the jaw muscles to a state of complete relaxation. Once these muscles are relaxed, the proper "resting" alignment of the teeth can be determined. From there, the dentist can recommend appropriate treatments that help adjust the alignment of the teeth.
Other techniques in NMD include:
Jaw tracking: Tracks the habitual movement of the jaw when you open and close your mouth.
Electromyography (EMG): Measures muscle function to determine how the muscles work as they move your jaw.
Sonography: Measures sounds created within the TMJ as the jaw moves. These sounds can be evaluated to help diagnose problems with the joint.
Use of these advanced techniques allows Dr. Gapuz to provide the best available diagnostics and treatments for TMD.